Gaian Methodologies Team - About The Researchers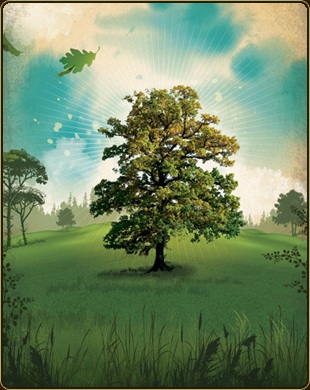 About the Gaian Methodologies Researchers
Gaian Methods represents a collaborative resource effort on the parts of three Prescott College PhD Students: Aimee deChambeau, Judith Landsmann, and Marna Hauk. Inspired by a group assignment in Spring 2010 for a Modes of Inquiry research course on Gaian Methodologies, this team of three researchers decided to develop a resource site that could help share understanding and context for future travellers on the path of Gaian methodologies.
Marna Hauk and Judith Landsman extended the work in October 2010 at the AASHE Conference, in collaboration with Professors Janine Canty (Naropa) and Noël Cox Caniglia (Prescott), in a paper on "Gaian Methods: An Emergent Confluence of Sustainability Innovation" that was presented at and published in proceedings of the Association for the Advancement of Sustainability in Higher Education (AASHE), October 2010. Marna Hauk and Judith Landsman also produced a Powerpoint overview of some key factors in Gaian Methods, presented at the AASHE conference, exploring how Gaian Methods help researchers embed and embody, connect and collaborate, extend and extol, and thrum and thrive. Please contact us if you have further resources we should be sharing or if you have questions.
We give thanks to our first year Professors, Joan Clingan, Pramod Parajuli, and Rick Medrick, who have helped coach and guide us in our sustainability and regeneration researches. It was Professor Pramod Parajuli's assignment in Modes of Inquiry and his initial syllabus and his paper entitled "Research Design and Methodological Ecotones" (Prescott College, Working Paper, 2008) that sparked this work. We hope Professor Clingan will forgive us our somewhat loose use of "method" and "methodology," acknowledging that the difference is actually significant: the "important conceptual distinction between the tools of scientific investigation (properly methods) and the principles that determine how such tools are deployed and interpreted(properly methodology)" (J. Clingan, 2008, Manuscript on "An Understanding of Textual/Theoretical Research," Prescott College). We give special thanks for Aimee deChambeau's beautiful photographs which make this site sparkle, and credit the web-izing of our work to Marna Hauk.
To note, Dr. Marna Hauk and Dr. Aimee DeChambeau are now both graduated from the Prescott doctoral program and undertaking many adventures, including guiding the development of the Portland, Oregon based Gaian nonprofit, The Institute for Earth Regenerative Studies .
Gaian methodologies are sourced in rich frameworks of materials, quotations, and resources. Gaian methods thrive at an intersection of a multiverse of approaches, including a convergence of complexity, philosophy, psychology, embodiment, spirituality, shamanism and healing, and the Gaia Hypothesis applied as method and methodology. An additional 100+ bibliographic resources finish off the 60+ annotations and several reviews available. The thrilling, thrumming life of the planet as source and coparticipant with humans as co-researchers bridges and defies disciplines. For each of the following topics, we offer: